Inuit Niqiit
Plants and animals that are Indigenous to Inuit lands in the Arctic
The National Indigenous Diabetes Association (NIDA) presents this booklet entitled "Inuit Niqiit", which consists of commonly consumed plants and animals that are Indigenous to Inuit lands in the Arctic. Through this resource, Martha Peet, Megan Kyak-Monteith, and NIDA honour a variety of original foods that are important to Inuit throughout the Arctic.
Original foods are plants or animals that are indigenous to the land, meaning they existed naturally on the land before settlers arrived. Food in the form of these plants or animals is a gift. Though our diets have changed significantly, the benefits of eating original foods remain the same. They are highly nutritious, which keeps us strong and healthy, and the hunting, fishing, trapping, and gathering of original food keeps us physically active and spiritually grounded. These are all parts of living a healthy life. Our personal health is something we have the power to change. It is the condition we keep our bodies in and results directly from what we eat and how active we are.
Colonization, forced relocations, and residential schools have had significant negative impacts on Inuit land bases, territories, and connections to the land. Regular harvesting and consumption of original foods has been largely replaced with a commercial supply of western, processed, non-nutritive foods. The purpose is to foster discussions around Inuit foods as a means of reducing the incidence and prevalence of type 2 diabetes in Inuit communities, as well as providing information for those living with diabetes and looking to self-manage through diet. The goal is to promote consumption of Inuit foods for improved diabetes management and to strengthen cultural identity among Inuit communities.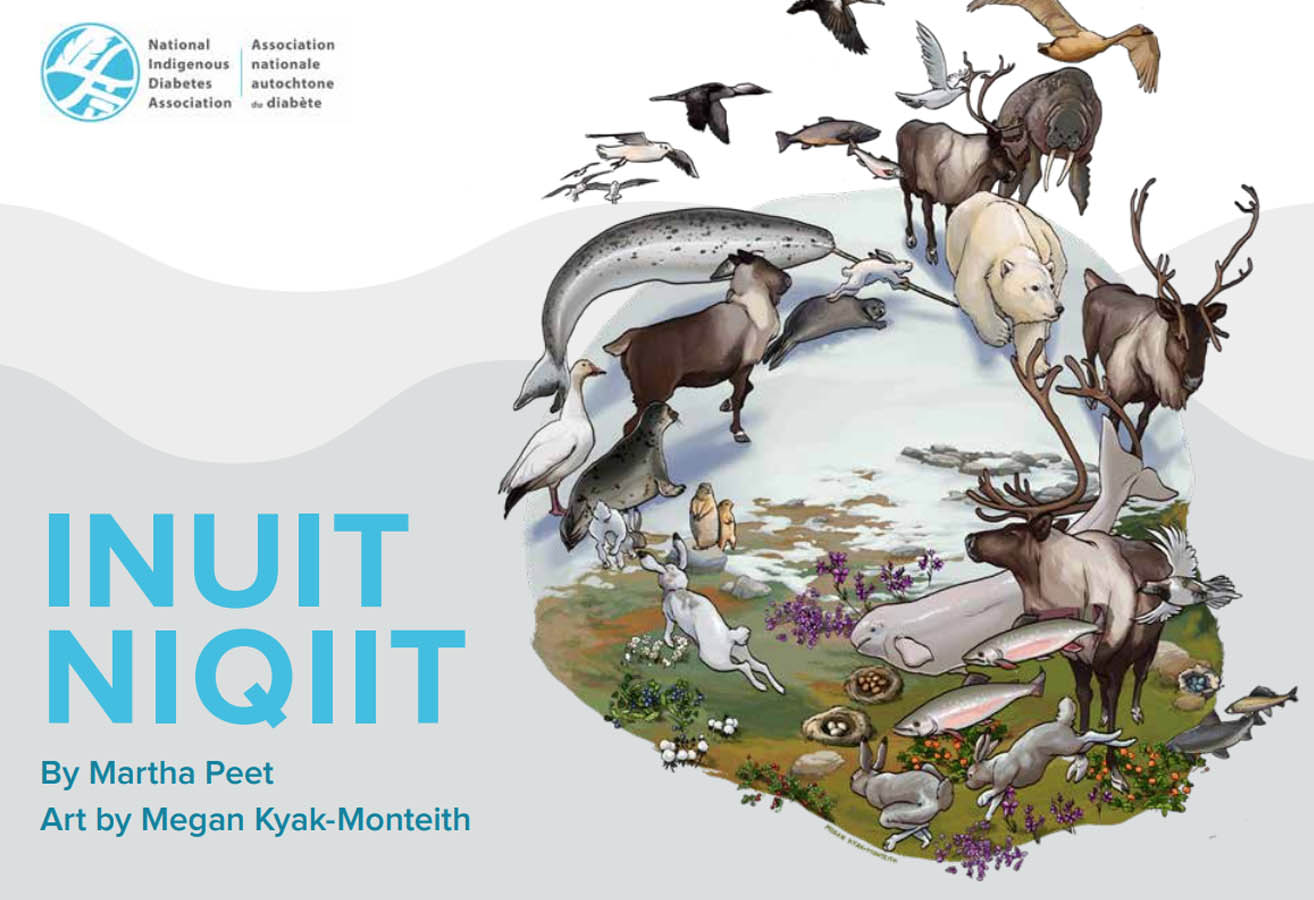 Get Involved
The proceeds from the membership fees and donations go towards funding activities and projects.