Board and Staff
Working together to envision diabetes-free healthy communities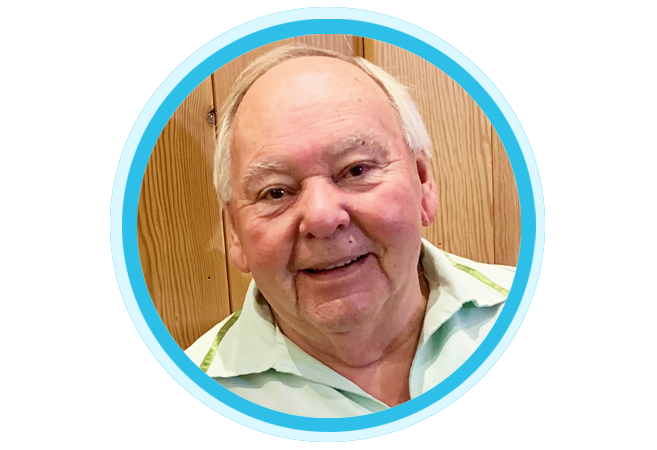 Robert Fenton
Elder
---
Robert (Bob) Fenton is Anishnaabe from Animakee Wa Zhing No. 37 First Nation, Treaty 3. He has two sons and three grandsons. He has worked for the Ontario Native Women's Association as the Aboriginal Diabetes Education Coordinator for the past sixteen years.
Diabetes has ravaged his family for three generations and now the fourth and fifth generations are here. Bob was diagnosed in 2007 with Type 2 diabetes. Therefore, he is very honoured to be a part of the National Indigenous Diabetes Association in the effort to end diabetes.
Bob believes in his favourite acronym "TEAM" (Together Everyone Achieves More). Researchers, doctors & nurses, the medical profession, Diabetes Canada, chiefs and councils, teachers, diabetes educators, community members, grandfathers, grandmothers, Elders and youth need to come together to end diabetes.
Bob was diagnosed in 2007 with Type 2 diabetes.
Margaretta James
Elder
---
My name is Yakup. I was given that name because Yakup was a very sharing woman.
In 1994, my husband and I adopted two young boys into our family in the Mowachaht/Muchalaht tradition of the nuu-chah-nulth-aht.
My English name is Margaretta James. My mother was L'il Wat and my father was Filipino. I live at Tsaxana near Gold River on Vancouver Island in Mowachaht/Muchalaht territory.
Each indigenous nation defines an Elder by several factors and qualities. Me? We share what we know. I am honoured to have been asked to share as an Elder for the National Indigenous Diabetes Association. The Language? Cultural Beliefs? The Heritage? The History? I am not ashamed to say that I don't know everything. I am still learning, too. In the Language, essock is respect. In this new role, I will attempt to share what I know, with respect. Diagnosed with Type 2 diabetes in the fall when 9/11 occurred, there was a shift in my life choices of living healthier. Last year 2020 reawakened in all of us the importance of our wellness, the quality of our being. We have been nudged to accept the science, adapt our lifestyle and appreciate our lives.
kleco kleco for allowing me to share my journey. cuu.
I am not ashamed to say that I don't know everything.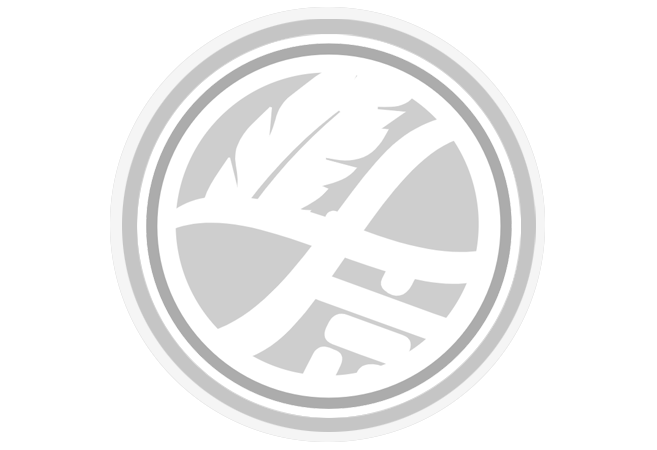 Marisa Cardinal
Co-Chairperson
---
Marisa is a member of Saddle Lake Cree Nation in Alberta and works as a Nutrition and Fitness Advisor to her community. Marisa has a Bachelors of Science degree in Nutrition and Food Science along with a Bachelor of Arts degree in Psychology and she is also a certified Personal Trainer and Fitness Instructor. In February 2018 Marisa presented on a NIDA/IDHC webinar in which she spoke about her life with diabetes, herself having Type 2 and experienced gestational diabetes, and her daughter has Type 1. Marisa will bring to the NIDA Board a wealth of experience in navigating the challenges of living healthy but being able to manage diabetes through diet and exercise.
Nutrition and Fitness Advisor to her community.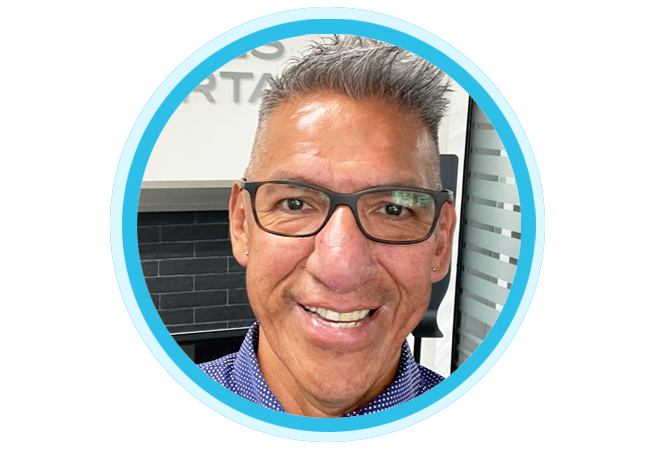 Lyle Daniels
Chairperson
---
Lyle W Daniels is from the George Gordon First Nation in Saskatchewan but a lifelong resident of the City of Regina. He is a second generation residential school survivor that saw him struggle with addiction throughout his life. He currently works for the Saskatchewan Building Trades Council and the First Nations Employment Center where he works at developing labour and partnerships with the Indigenous community. Lyle has had a lifelong commitment to helping his community, especially the Indigenous young people that has guided him through many different fields of work throughout his life. His latest fight is as a person with type 2 Diabetes where he was diagnosed in 2008. Through a lifestyle change, Lyle has committed to fighting Diabetes and losing over 50 lbs with a plan to eat healthy, eat less and be active. This change allowed him to be taken off insulin and now only requires medication. A trained facilitator, Lyle enjoys providing Indigenous Awareness training and speaking to young people on careers, personal development and balance. He enjoys sharing stories of his life and learnings he has gained to help other people.
A second generation residential school survivor.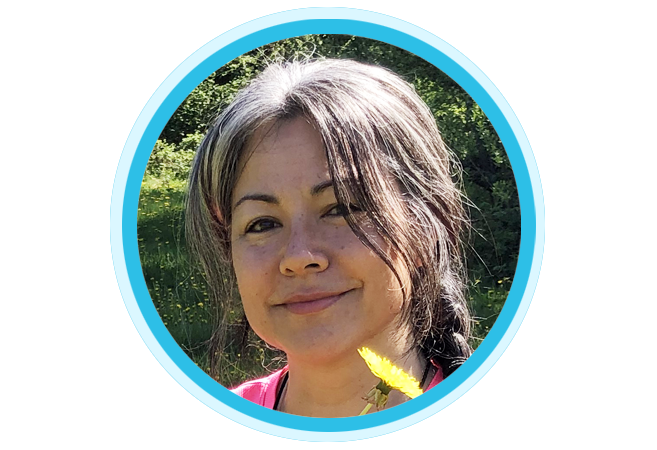 Robynne Edgar
Board Director/Past Co-Chairperson
---
Robynne has worked in the area of Indigenous health for over 18 years and is currently the Director of Healthy Living for I·SPARC. She is a firm believer that physical activity is the key to obtaining balance and strong mental and physical health, and learned at an early age how sport contributes to positive self-es- teem. As an athlete, her most notable sporting accomplishment was competing at both the national and international levels in professional beach volleyball where she achieved two National titles and qualified for the 1996 Summer Olympics.
Robynne has embraced her passion for the traditional and medicinal uses for plants and fungi and can often be found in the mountains gathering medicine. She has completed 2 apprenticeships in Herbal Medicine and Human Physiology, and the nutritional and medicinal benefits of Northwest plants, and has been gathering wild foods since she was 6. She shares her knowledge with her son and they have recently embarked on their teaching journey, providing workshops and presentations to Indigenous communities. Her future goal is to work together with traditional knowledge keepers in indigenous communities to protect and revitalize these practices for future generations.
Robynne is extremely proud of her Cree and Japanese heritage and her greatest joy is raising her two sons on Van-couver Island. She feels extremely grateful to be able to work, play and learn together with our communities, and healthy living leaders across BC!
Passion for the traditional and medicinal uses for plants and fungi.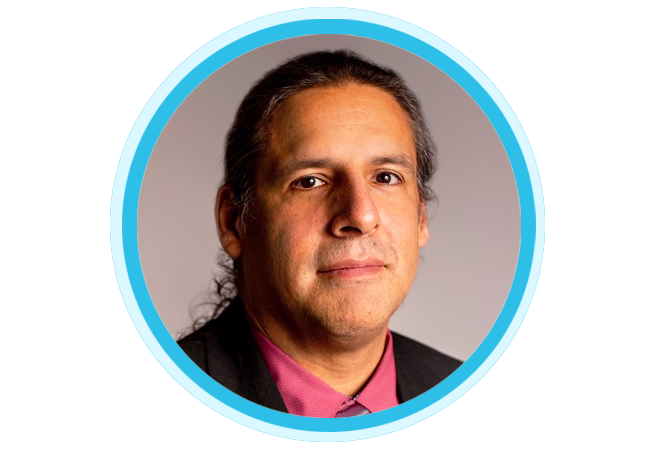 Mike Alexander
Board Director
---
Mike Alexander is an emerging artist and writer, a member of Swan Lake First Nation in Treaty#1 Territory, now living in Kamloops, BC. Mike was diagnosed with Type 2 diabetes in 2015 which proved to be a life-transforming wake-up call.
A sixties scoop survivor, Mike has overcome trauma, massive depression, decades of addiction and an unhealthy lifestyle to become an endurance athlete, having now participated in four triathlons in BC. Having undergone a recovery from addiction and a weight loss journey, Mike has come to understand the relationship between the physical, mental and spiritual, and seeks balance in these areas without diabetes medication.
In an effort to raise awareness of diabetes prevention, he has devoted time and art towards the message of living well, nutrition, movement, and healing. With the help of NIDA, Mike was introduced to and has since become a Patient Partner with Diabetes Action Canada. He is a grassroots rider for Easton Cycling and is honoured to lend his voice towards changing the trajectory of diabetes in Indigenous communities while dispelling stereotypes about who we are and what we can accomplish in life.
Has come to understand the relationship between the physical, mental and spiritual, and seeks balance in these areas without diabetes medication.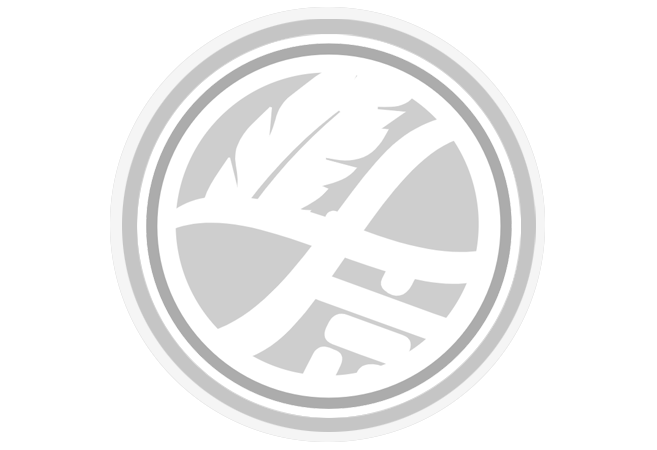 Dr. Barry Lavallee
Board Director
---
Dr. Barry Lavallee is a member of the First Nation and Métis communities of Manitoba. His ancestral territories are located at St. Laurent, Duck Bay and Lake Manitoba First Nation. He is a member of the Bear Clan. He practices Family Medicine in Winnipeg. He is currently senior physician with Ongomiizwin-Education and leads the Indigenous health longitudinal course in undergraduate medicine at the Rady Faculty of Health Sciences, University of Manitoba. He serves as medical advisor to the Diabetes Integration Project of the First Nation Health Services and Social Secretariat of Manitoba, Nanaandawewigamig.
The continuing impact of racism, oppression and colonisation on the health and healing of Indigenous communities and their relationship to chronic diseases centers in his work with Diabetes and Chronic Kidney disease. Fostering an anti-racist and anti-colonial framework through a non-deficit model of engagement in the patient-provider relationship permits the humanization of Indigenous peoples.
His research focuses on chronic diseases among First Nation communities. He was co-investigator for a project that intends to reduce the burden of dialysis among First Nations, employing a population based intervention of screening, location of disease and appropriate matching to clinical services. He and his colleagues were successful in winning a grant from the Canadian Institute of Heath Research to provide definitive evidence that point of care testing is superior to health education in reducing the burden of chronic kidney disease among First Nations and other Indigenous communities in Canada.
Research focuses on chronic diseases among First Nation communities.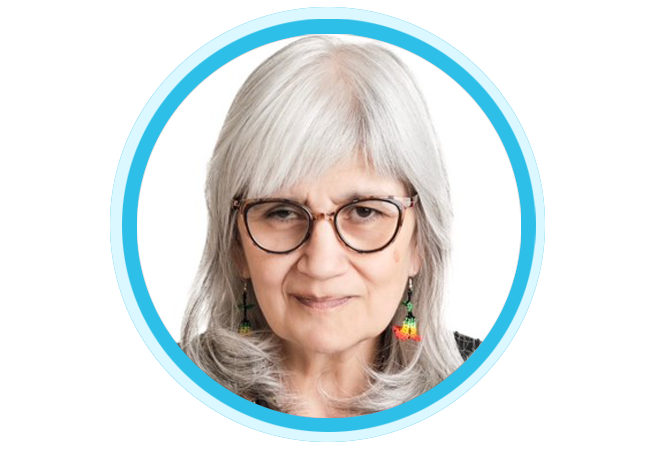 Mary Beaucage
Board Director
---
Mary Beaucage is Anishnaabekwe from Nipissing First Nation, outside of North Bay ON. Mary has type-2 diabetes and developed end-stage kidney disease in 2013, for which she received dialysis. In March 2015, Mary received a kidney from her cousin.
She cochairs several provincial and national patient councils, including the Ontario Renal Network's Patient and Family Advisory Council, and the Can-SOLVE CKD Network's Patient Governance Circle and Indigenous Peoples Engagement Research Council (IPERC).
Mary is also a member of the CDTRP. She has been a keynote speaker, panel member and presenter at provincial, national and international nephrology conferences. She brings a wealth of knowledge, enthusiasm and passion to her work. Mary is interested in educating and advocating in matters of Indigenous health, patient partnership, chronic kidney disease research, and organ donation and transplantation awareness.
Keynote speaker, panel member and presenter at provincial, national and international nephrology conferences.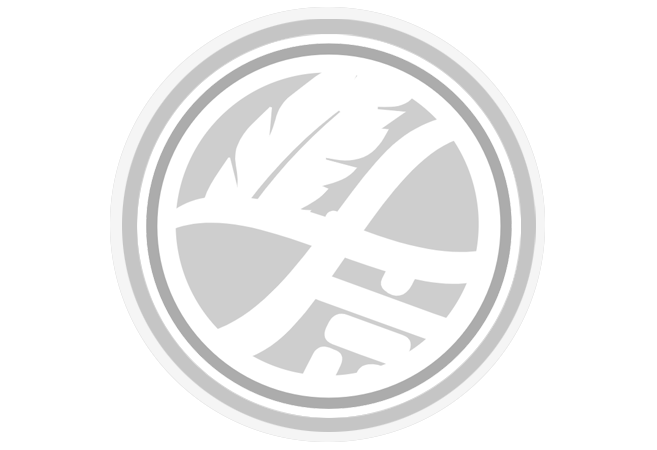 Laurie Ann Nicholas, RD
Secretary
---
Laurie Ann Nicholas, RD, is the co-founder of the Aboriginal Nutrition Network. She is a proud Maliseet woman from Tobique First Nation and is currently the Indian Day School Class Action Coordinator for Neqotkuk First Nation. Laurie is a registered dietitian with the NB Association of Dietitians and has been working in health field since 1991. Laurie has worked in Diabetes Education as a Diabetes Coordinator and Community Dietitian for several organizations and communities and has been a Certified First Nations Health Manager since 2015. Laurie is a cultural specialist, pipe carrier and conductor of water and Full Moon Ceremonies which is a great asset. She is knowledgeable and participates in the Wolastoqey language and songs as well in traditional dancing and beadwork.
Registered dietitian with the NB Association of Dietitians and has been working in health field since 1991.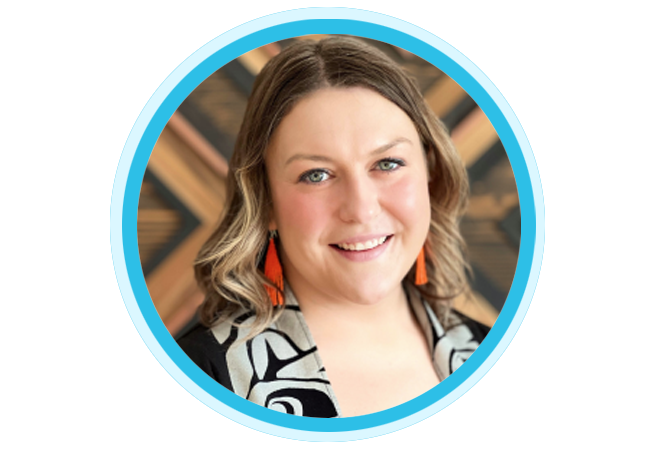 Céleste Thériault
Executive Director
---
Céleste Thériault is a community leader, advocate and forever learner. Her background is in Business Administration and Project Management. She grounds her work in doing what is best for the greater good of community.
Her experience lies in primary care working as a project manager. Through that, she found a true passion for working in the health-related field and has always wanted to connect her work to her roots and community. While she is not a lived experience person with diabetes, diabetes affects many of her family members and it is close to her heart. Céleste wants to inspire hope for the future for many First Nation, Inuit, and Métis communities on their pathway to wellness through self-advocacy and empowerment. She is happy to continue the great work at NIDA and is eager to learn from many throughout her journey.
Céleste is a member of the Red River Métis Nation. She grew up, lives, and works in Winnipeg, Manitoba on Treaty 1 Territory. Her pronouns are she/her. Outside of work, Céleste can be found adventuring with her dog, Ollie, connecting with her family and friends, and practicing her beadwork. Céleste holds a Bachelor of Business Administration from University of Winnipeg (2018) and is currently working towards a Project Management Certificate from RRC Polytech.
While she is not a lived experience person with diabetes, diabetes affects many of her family members and it is close to her heart.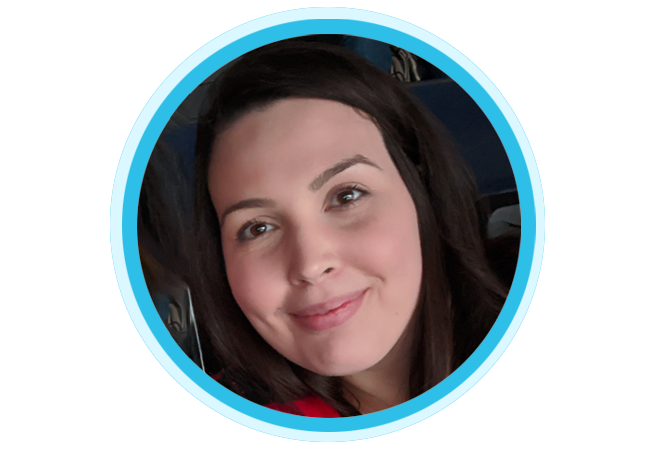 Sylvia Sentner
Administrative Coordinator
---
Sylvia Sentner was raised and currently resides in Winnipeg, Manitoba. She is of Cree and Scottish heritage. Sylvia is a mother of two and has worked within the administrative/customer service industry for over 12 years. She is passionate about end of life care and has obtained her Applied Counselling Certificate through Red River College and completed training within the Interlake Eastern Regional Health Authority to aid as a palliative care volunteer. Sylvia has always been drawn towards a helping profession and is excited to work within and learn from the National Indigenous Diabetes Association.
Has worked within the administrative/customer service industry for over 12 years.
View past board members
LORRAINE McLEOD
Past Treasurer
Lorraine McLeod is a wife, mother, grandmother, a sister, auntie, and a Registered Nurse. She is a member of Pimicikamak Cree Nation (Cross Lake) and was raised in the small northern community of Wabowden, Manitoba.
Lorraine has 39 years of nursing experience. She currently works as the Associate Director of Diabetes Care and Research within the First Nations Health and Social Secretariat of Manitoba. This includes the Diabetes Integration Project, which provides mobile Diabetes Care and Treatment services in 19 First Nation communities. Her involvement in research has been specific to diabetes and kidney health to improve early detection and care.
The first 17 years of her nursing career she worked in acute care (hospital), palliative care, home care, behavior management, and public health settings. The last 22 years she has committed to working directly with First Nations organizations in various capacities to work towards improving health outcomes.
Lorraine has worked at the Tribal Council level; as a Tribal Nursing Officer, Home & Community Care Program Coordinator, and Diabetes Program Coordinator supporting community health programs and services. She has also worked with the Assembly of Manitoba Chiefs Secretariat as a health policy analyst, coordinator for the Manitoba First Nation Health Blueprint and the Intergovernmental Committee on Manitoba First Nations Health. These opportunities have involved administration, program development, implementation and evaluation, program and policy analysis, meeting/group facilitation, research projects and networking with First Nations, federal and provincial government departments, and Regional Health Authorities.
Lorraine understands how the history of Canada and how policies have placed First Nations populations at risk. She is committed to working towards improving health outcomes for underserved populations. She currently serves as a board member for the Manitoba Indigenous Nurses Incorporated.
ELDER CAROLINE DAIGNEAULT
Past NIDA Elder 04/17/2018-04/28/2020
My name is Caroline Ann Daigneault. I was born and raised on the Fishing Lake First Nation in Saskatchewan. I am a retired social worker, however I still very much like to get involved in helping people get well. I've worked in the human services field for many years and have gained plenty of knowledge, skills and experience. I am also very capable of doing facilitation which I solely done for a couple of years. I do traditional parenting training and Medicine Wheel training based on personal growth and development. I am a grand mother and blessed with eight grand children and three great grandchildren which makes me happy. I am so happy and grateful to be part of your team.
JEFF LAPLANTE
Past Executive Director 09/29/15-06/24/2022
Jeff LaPlante is of Métis ancestry from Winnipeg. Jeff has worked in the fields of human rights, First Nations self-government, First Nations community-based research and advocacy, program development and delivery, and Indigenous health and wellness since graduating from the University of Manitoba in 2001. Jeff envisions an expanded reach and network for NIDA, based on existing connections and relationships, and looking to extensive partnerships and collaborations with diabetes-related health researchers; programs and services; and community-based practitioners, knowledge-keepers and healers.
ROSLYNN BAIRD
Past Chairperson 09/26/16-05/25/2022
I am a mother and a proud woman of mixed heritage, Mohawk, wolf clan from Six Nations and English.  I began working in Diabetes prevention in 1996 at the Niagara Regional Native Centre, facilitating a talking circle.  In 1997 I began working for the Southern Ontario Aboriginal Diabetes Initiative as a Regional Diabetes Worker.  For the past 17 years I have been the Executive Director with the organization (IDHC) and continue to fight the epidemic in our communities.  I have been the Chair of the National Indigenous Diabetes Association and sat on many health and diabetes related committees and boards and am the Past Chair of the Indigenous Health Network in the HNHB LHIN region.  IDHC has expanded throughout the years to provide innovative services that are responsive to the needs of our people, respect autonomy and incorporate our teachings wherever possible.  I also enjoy being in nature, off the grid, fishing, hiking, cooking, and spending time with friends and family.
DR. AGNES COUTINHO
Past NIDA Board Director 12/01/14-01/13/2022
The health benefits of physical activity, particularly prevention and management of chronic diseases, especially Type 2 diabetes, have always fascinated Agnes. She completed her undergraduate degree in Kinesiology and Health Science, followed by a MSc degree specializing in exercise physiology and metabolism at York University (Toronto). At York, she obtained the Fitness Assessment & Exercise Counseling Certificate, as well as the Certified Fitness Consultant and Professional Fitness & Lifestyle Consultant certificates through the Canadian Society for Exercise Physiology. She then moved to the UK to complete a PhD in medical sciences (specializing in Endocrinology) at the University of Edinburgh, and remained in the UK for a postdoctoral position funded by the Medical Research Council. Currently, Agnes is the Assistant Program Head of Kinesiology at the University of Guelph-Humber in Toronto. Together with her role as Board Director and Past Chair at NIDA, these complementary and exciting roles fit incredibly well with her personal and professional goals around health and wellness, and promotion of active and healthy living.
JESSICA FLETT
Past NIDA Board Director 10/02/2019-01/13/2022
Jessica has been the Tribal Diabetes Coordinator for Dakota Ojibway Health Services (DOHS) in Manitoba since 2015. Jessica graduated with a Bachelor of Nursing in 2009 and has since worked in community health, hospital-based care, and second level nursing support. Jessica will bring her solid knowledge of diabetes, leadership and advocacy skills, and knowledge of gaps in services in Indigenous communities to the Board. Jessica has the full support of the DOHS in joining the NIDA Board, and they have noted that she is well regarded for her leadership in projects, managing tasks/duties in a timely manner, exceptional organizational skills, a respectful attitude, and having an open and empathetic perspective.
DAVID GILL
Past NIDA Board Director 09/19/2017-09/09/2020
David Gill was born and raised in Mashteuiatsh, an Innu community. David left his native community at 19 to pursue my goal of becoming a world-class athlete, dream that was eventually fulfilled when he made it to team Canada in athletics (800-1500m) from 2005 to 2007. Parallel to his athletic career, he is CEO of TotalCoaching, a software company I built to give easier access to personal trainers, to anyone with an Internet connexion. TotalCoaching is currently being used by thousands of personal trainers and hundreds of thousands of health enthusiasts from over 40 countries around the world. David believes  physical activity is not sufficiently recognized as the most important factor for diabetes prevention.
WENDY MCNAB
Past Board Director 09/26/2016-10/02/2019
Wendy McNab is a Cree/Salteaux woman from the Treaty 4 Area (Gordons First Nation, Cowessess First Nation and Peepeekisis First Nation) in Saskatchewan. She is the mother of son Justice, who is an avid lacrosse player. For over ten years Wendy has worked collaboratively to create spaces for learning and sharing stories about Indian Residential Schools in Canada including community forums, panel discussions, conference presentations, and digital storytelling projects featuring survivors and their families. Wendy also has over ten years' experience working closely with post-secondary students, faculty and staff, and First Nations communities. She holds a Bachelor of Arts Degree from the University of Winnipeg in Conflict Resolution Studies and a certificate in Aboriginal Focusing-Oriented Therapy and Complex Trauma from the Justice Institute of British Columbia. She is currently completing a master's degree in Marriage and Family Therapy at the University of Winnipeg. Since 2014, Wendy has been the Coordinator for the Partners for Engagement and Knowledge Exchange (PEKE) project funded by the Canadian Institutes of Health Research and housed at the Nanaandawewigamig First Nations Health and Social Secretariat of Manitoba.
VIRGIL E. NATHANIEL
Past Secretary 03/02/2011-10/02/2019
Virgil is currently an Associate Professor at the University College of the North in Thompson, Manitoba, and has taught Anatomy, Physiology, and Chemistry and other courses in the northern Nursing program for over 20 years. He holds a Ph.D in physiology from the University of Manitoba. His doctoral research pertained to the study of diabetic neuropathy, a complication seen in longstanding diabetes in both Type 1 and Type 2 forms. His research involved examining specific structural, biochemical, and physiological changes that occur in distal symmetric polyneuropathy, and what could be done to prevent or reverse its progression. He continues to be interested in diabetes and what can be done to reduce its incidence, especially in the north. He believes that close monitoring and early detection may be essential in preventing diabetic complications. Although trained in the medical sciences, Virgil also considers himself to be a "closet musician" and plays piano, organ, some guitar and with interest in blues, southern rock, gospel, classical, and movie score music production.
MELITA PAUL
Past Board Director 05/03/2012-10/02/2019
Melita Paul is a community health worker for NunatuKavut Community Council in Labrador. She has worked in this position for more than 10 years. Melita have spent most of this time working on the Learning For Life ~ Preventing Diabetes project teaching people in her communities about the prevention of type 2 diabetes by promoting a healthy active lifestyle. Melita works predominantly in the communities on the South East coast of Labrador where there are little resources available to residents in the communities. Melita is also very active in providing aboriginal representation on many issues both regionally and provincially. Some of her involvement has been: The Canadian Diabetes Association and their advocacy team for which she received volunteer of the year award a few years ago, the provincial planning committee for the Aboriginal Women's conferences in NL, Chairperson / board member of the Southern Labrador Family Resource Centres for the past 10 years. In her personal life, Melita lives in Charlottetown, Labrador with her husband Wayde and is a Mom to her son MacKay and daughter Alyssa and a Grandmother to her 5 year old grandson Kobe.
TROY PAUL
Past Treasurer 05/28/2008-10/02/2019
Troy is a Mi'kmaq, originally from the Nova Scotia community of Membertou. He is currently employed with Membertou First Nation in Nova Scotia as the Director of Human Resources. He has had over 10 years experience working with and for Aboriginal communities and organizations across Canada. He believes the effect of diabetes is a national problem of eminent proportions, requiring immediate actions to lessen harmful effects to grassroots people both on and off reserve. His personal concern is direct, with family members, friends and relatives suffering the dreadful effects of such an insidious disease. Amputations, blindness, insulin dependence, and even death are but a few examples of situations he has encountered first hand. Therefore, it is of great personal satisfaction to him to help address potential solutions and answers to this plague affecting Aboriginal people.
LEON SIMARD 
Past Board Director 01/20/2014-04/2019
Leon was raised a free range organic kid in the small Metis community of Manigotogan, Manitoba and is a member of the Hollow Water Ojibway Band. He earned his Bachelor of Education degree from Brandon University and subsequently taught school in remote First Nation communities as well as in the inner city of Winnipeg at Children of The Earth High School. While earning his Master's Degree from the University of Manitoba he became acutely aware of the health disparities between First Nations people and the rest of Canadians. His interest in curriculum development led him to work with the Kidney Foundation of Canada to research, write and implement a K-6 Curriculum on the prevention of kidney disease, it is currently being piloted in several schools in northern Manitoba. For the past two years, Leon has worked as the Manitoba First Nations Food Security Coordinator with the Four Arrows Regional Health Authority office in Winnipeg. The complex issues involved in food security, nutrition, education and community development combine to make his job very interesting and challenging. He lives in Winnipeg where he is actively involved in his neighbourhood community gardening program and crime prevention activities.
KERRY SPENCE
Past Youth Board Director 09/26/2016-07/09/2018
Kerry Spence is an Ojibway-Métis woman, originally from Eddystone, Manitoba, and a member of Lake Manitoba First Nation. In 2015, she completed a Master of Science (Human Nutritional Sciences) degree, and she recently completed training (a dietetic internship) in Manitoba to be a Registered Dietitian. Her passions lie in indigenous health and indigenous foods. She will be
returning to the University of Manitoba for her PhD Studies in Fall 2017, in which she will assess the indigenous cultural safety training of dietitians in Canada. Her overall goal is to utilize her knowledge, skills, and cultural humility to assist Indigenous people in attaining optimal nutritional health and healing through food. 
CATHERINE TURNER
Past Board Director
Catherine Turner is Métis, originally from Manitoba, residing in Courtenay, BC, since 1991. She has been involved in health promotion programs for Aboriginal people at the community and national levels. She brings many years of experience related to diabetes and Aboriginal people. In addition to studying at the University of Manitoba and North Island College, Catherine completed her Bachelor's degree in Professional Communication, Royal Roads University in 2009. She is committed to reducing health disparities experienced by Aboriginal people. Currently Catherine is involved in First Nations/Aboriginal kidney awareness & education activities, under contract with the Kidney Foundation of Canada, BC Branch.
Get Involved
The proceeds from the membership fees and donations go towards funding activities and projects.